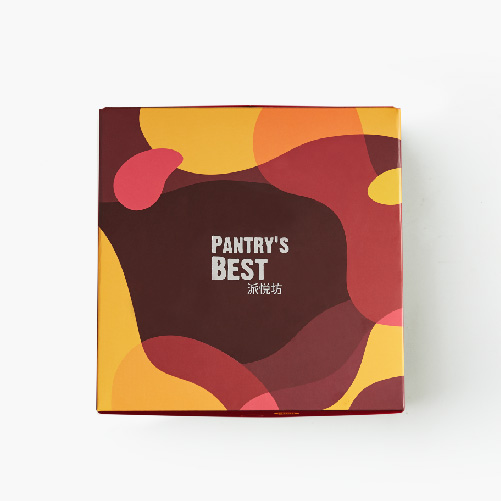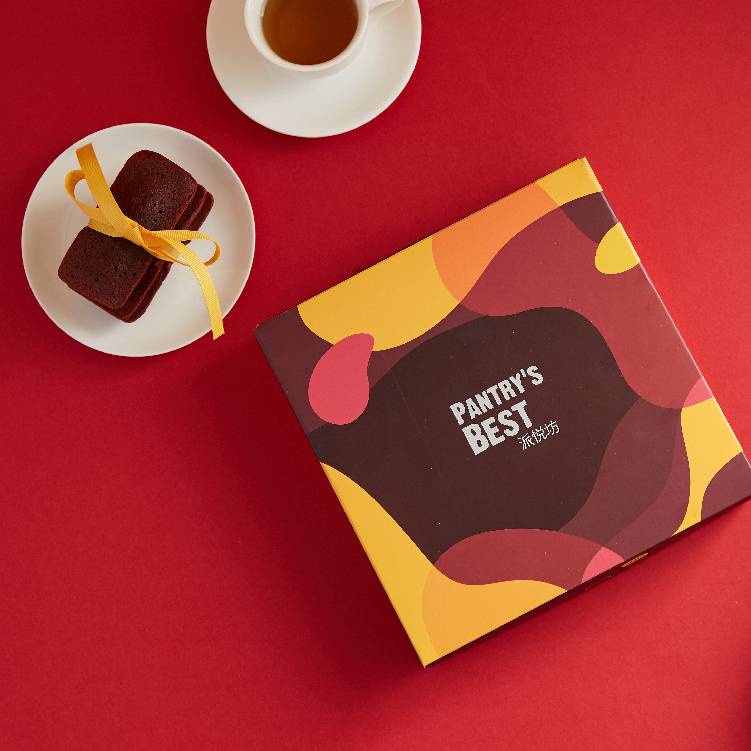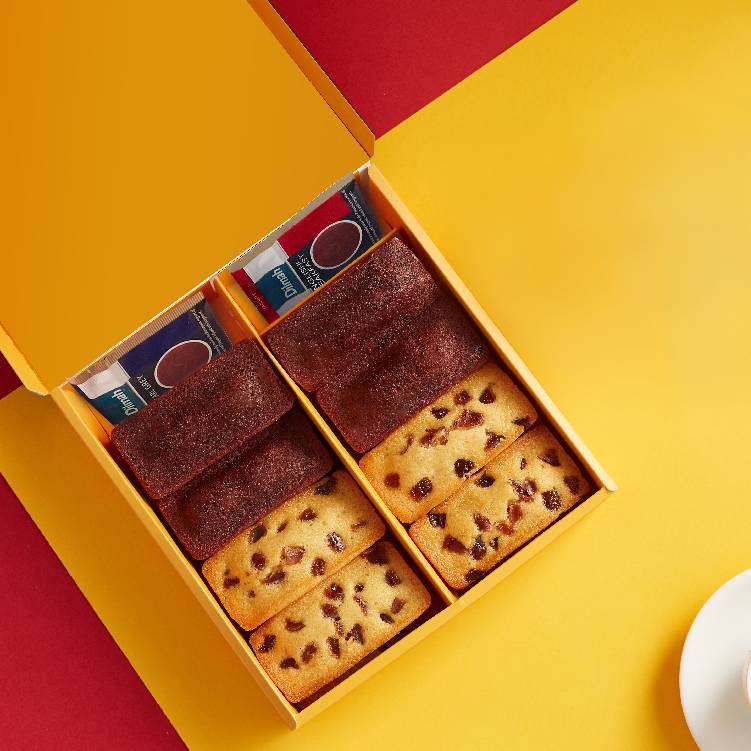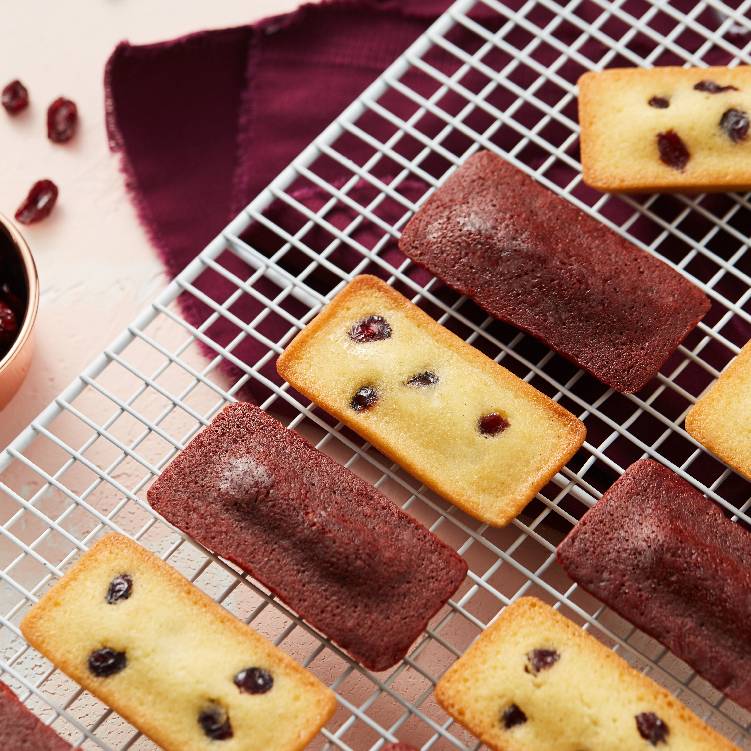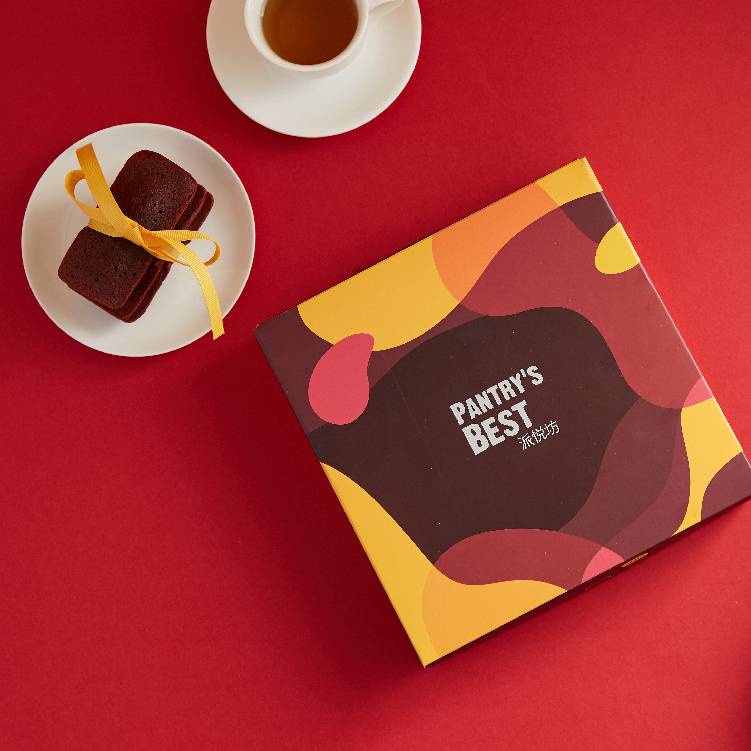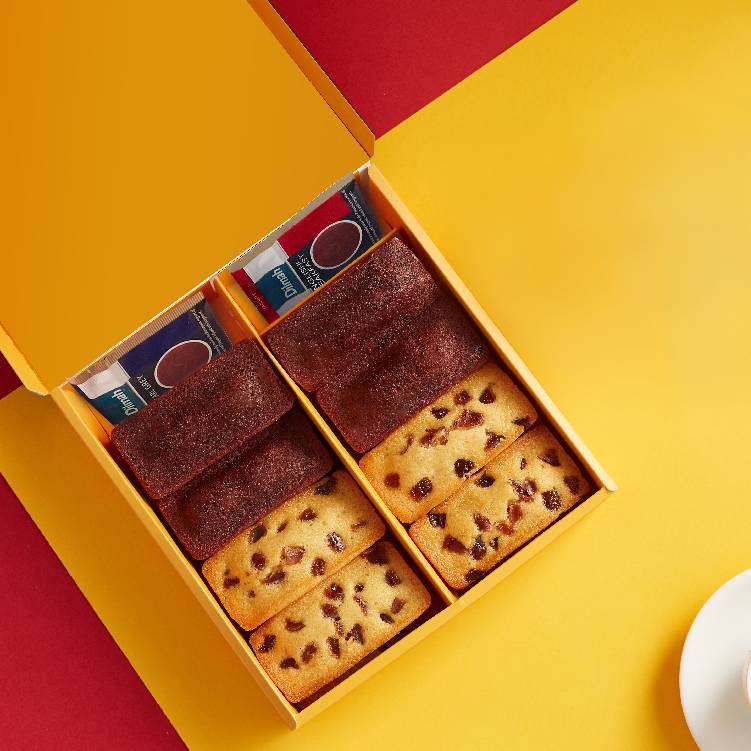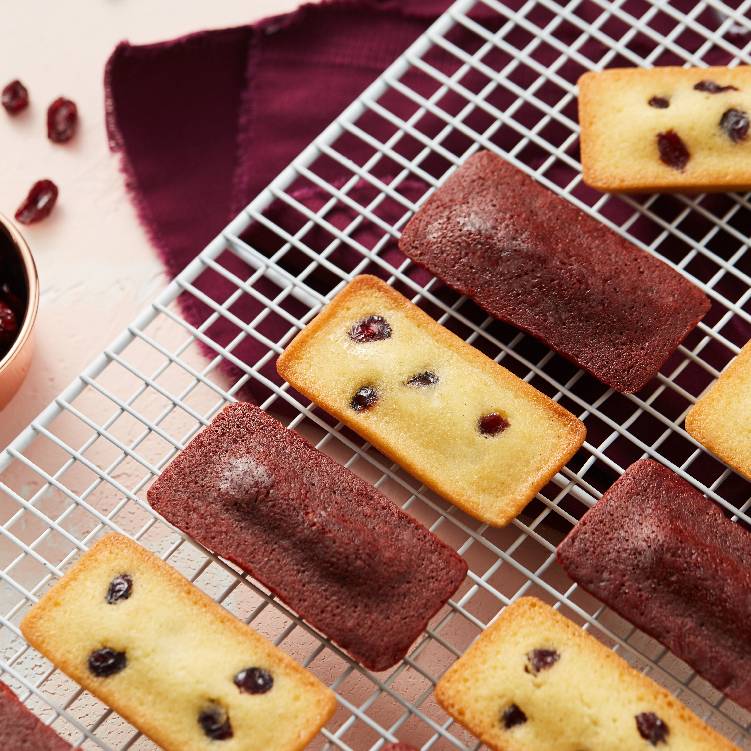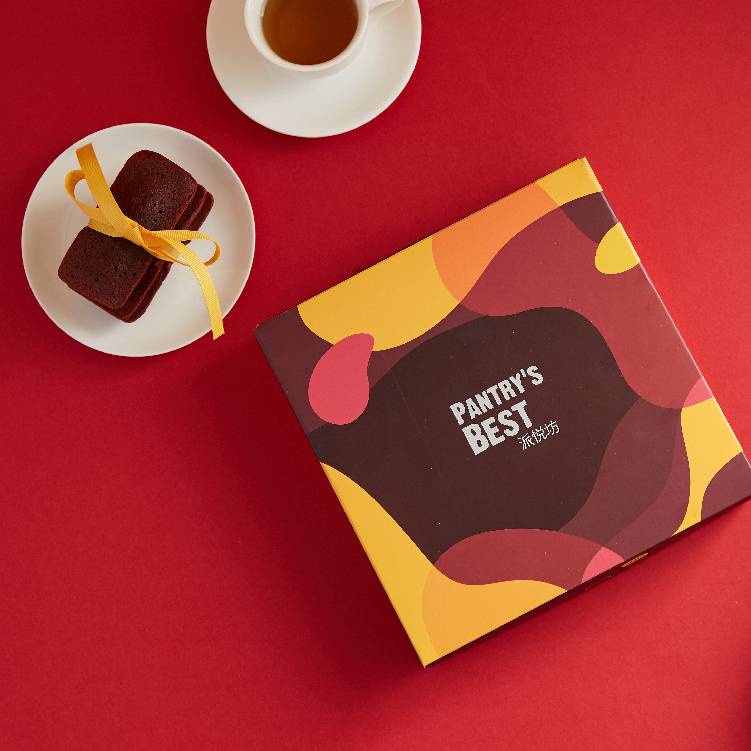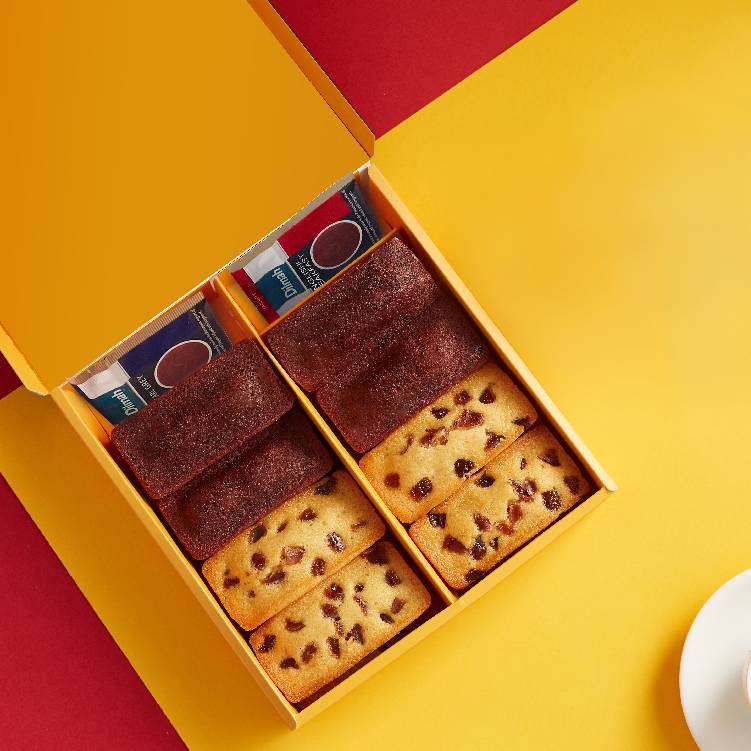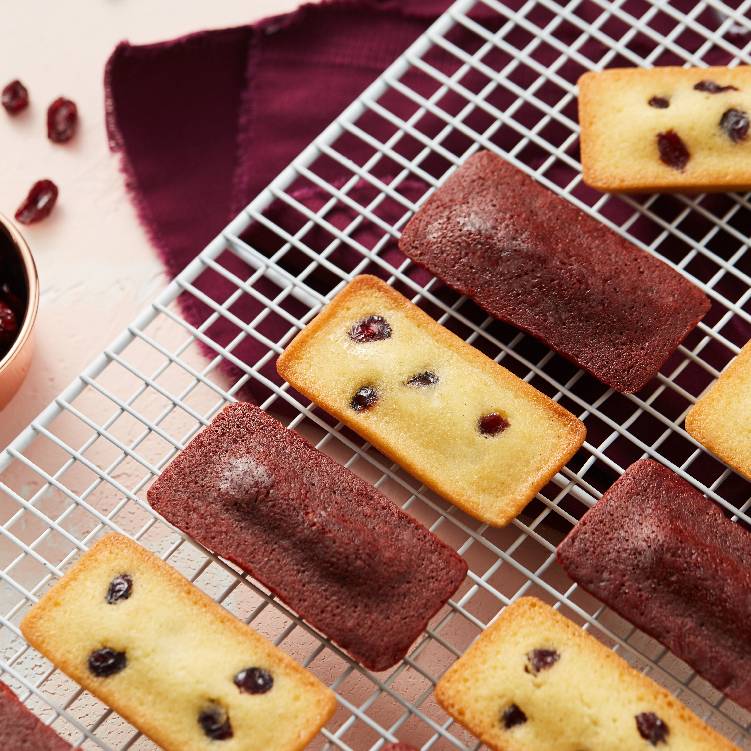 Rich, classic and delicious.
Financier is a classic French dessert. Traditional financier is made of fragrant butter and almond powder, which create a popular moist and delicate taste. We have added dried cranberries to create our delicious cranberry financiers. Apart from this, our 2019 Flourish Financier Gift Box also contains the upgraded formula red velvet financiers. A pack of Dilmah English black tea and a pack of Earl Grey tea also come with the gift box as perfect companions to the sweet financiers. They are warm and happy delights to share with families and friends.
To check the delivery methods and areas, please click here!
Cakes are best served within 2-3 hours, and cupcakes within 1 hour of receipt. Keep refrigerated and consume within 24 hours. (Note: store ice-cream cake in freezer )
If you have allergies to above-listed ingredients, please select another product. We apologize since we are unable to make substitutions to the ingredients. Note: while some items do not contain nuts, our kitchens are not nut-free facilities.
You are currently in:
Overseas

The city selected for delivery: