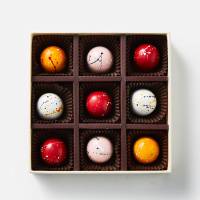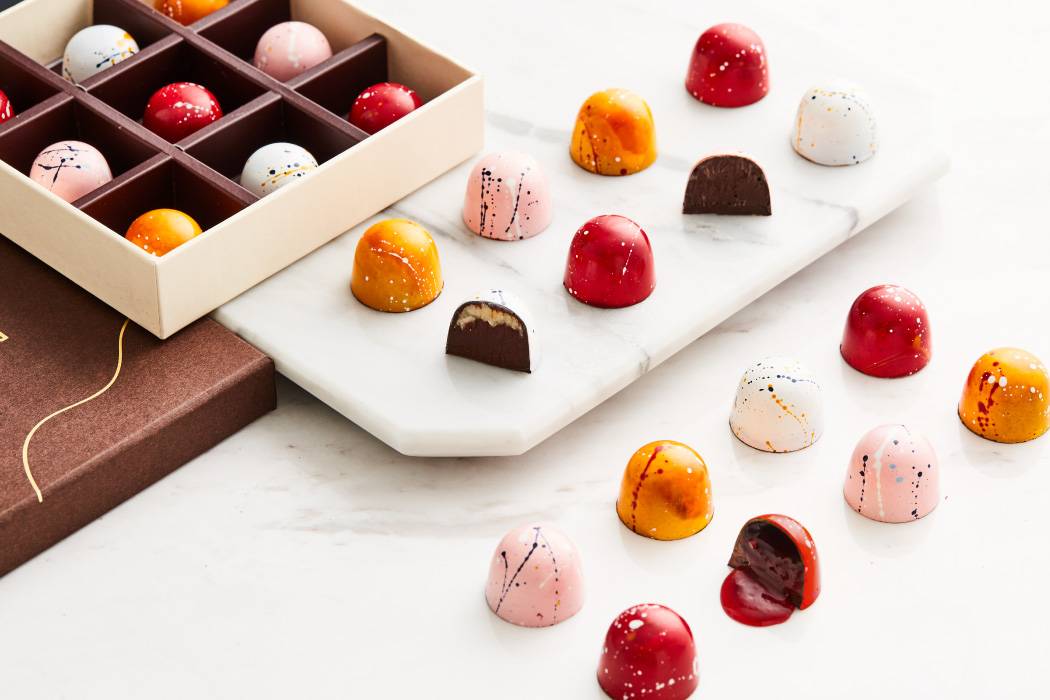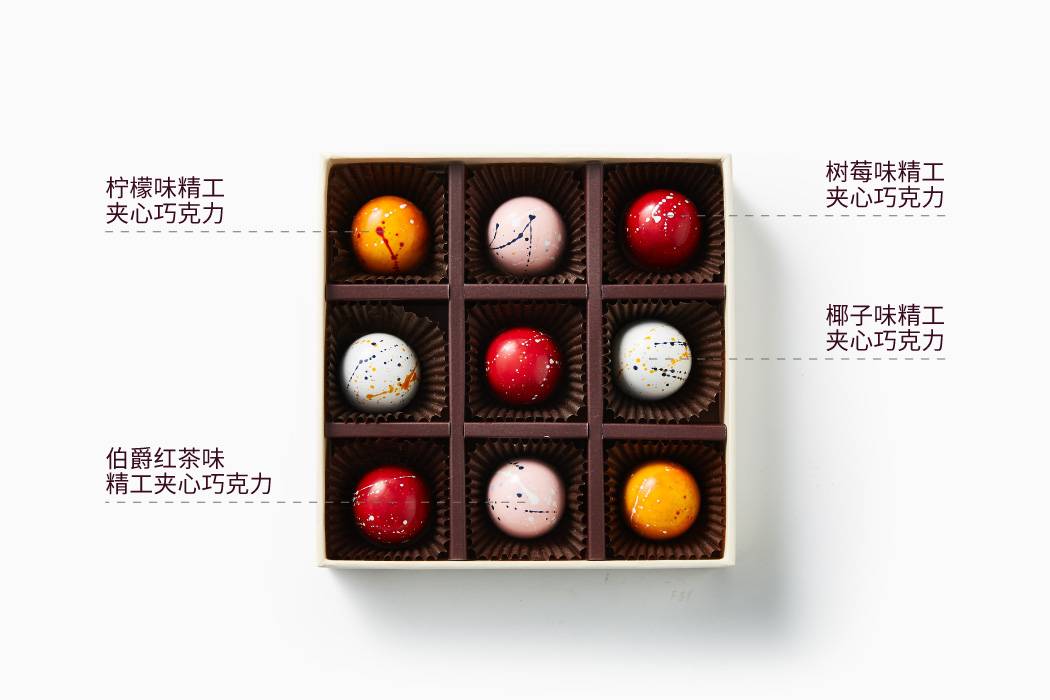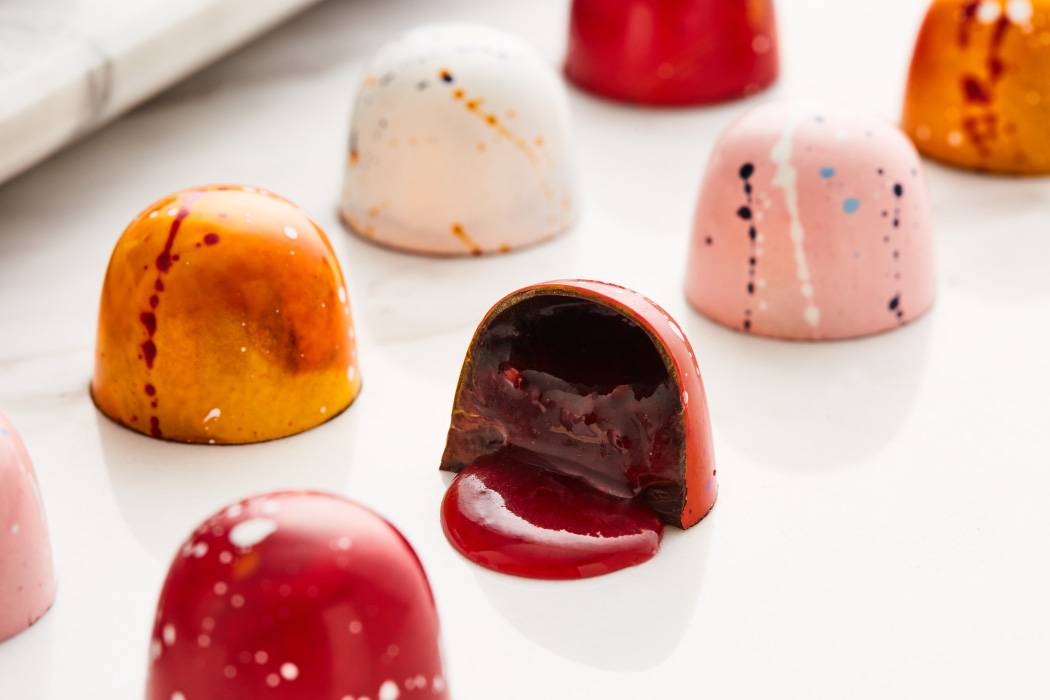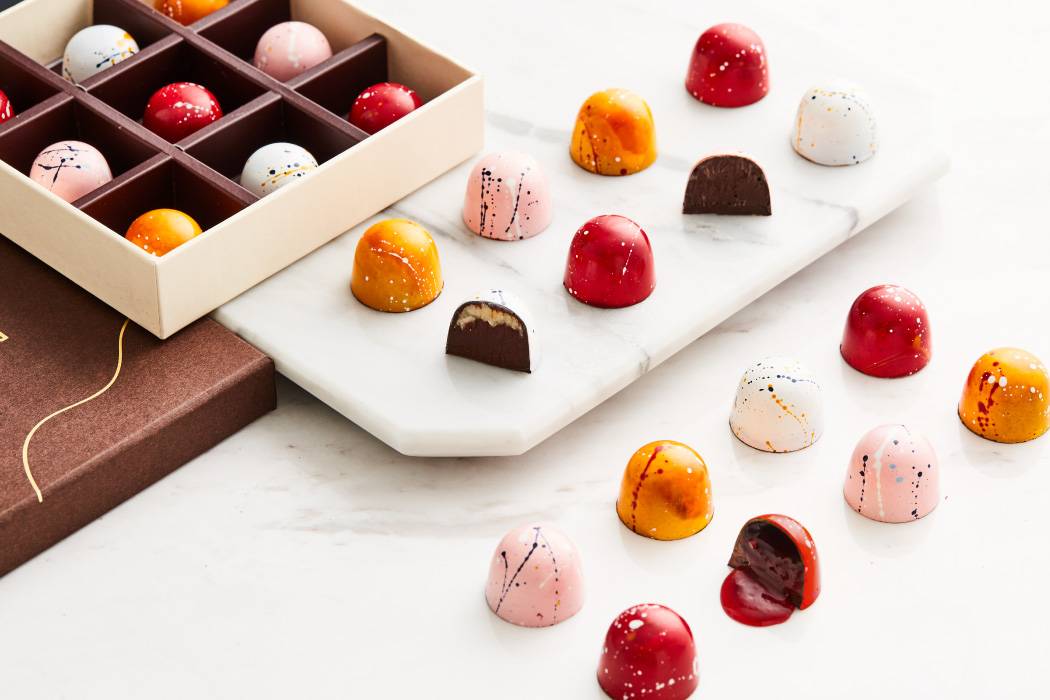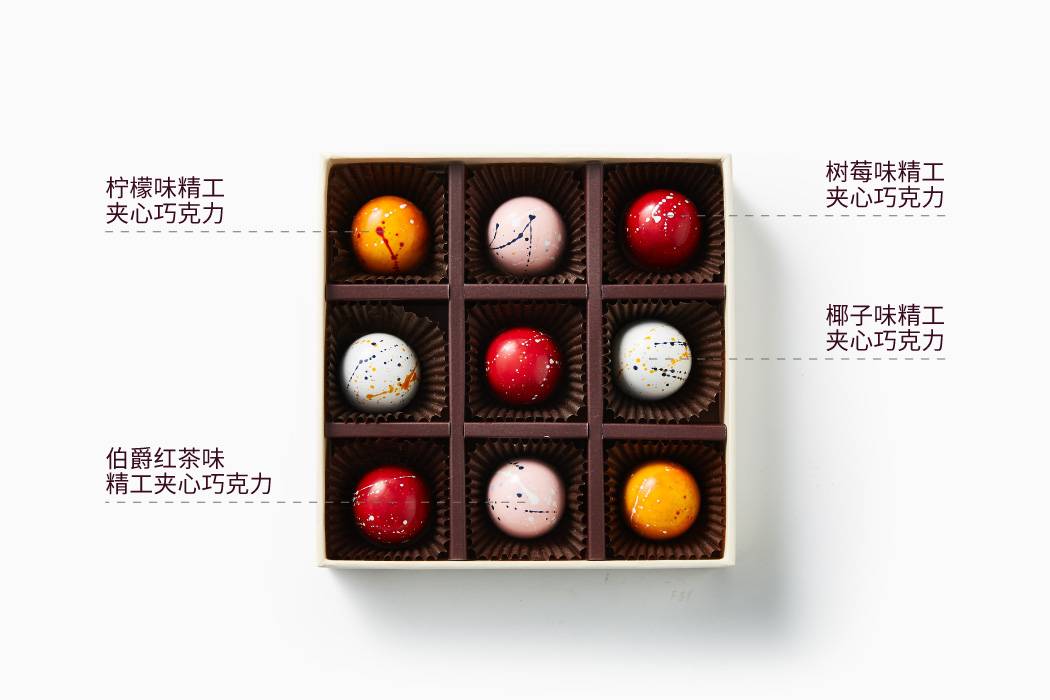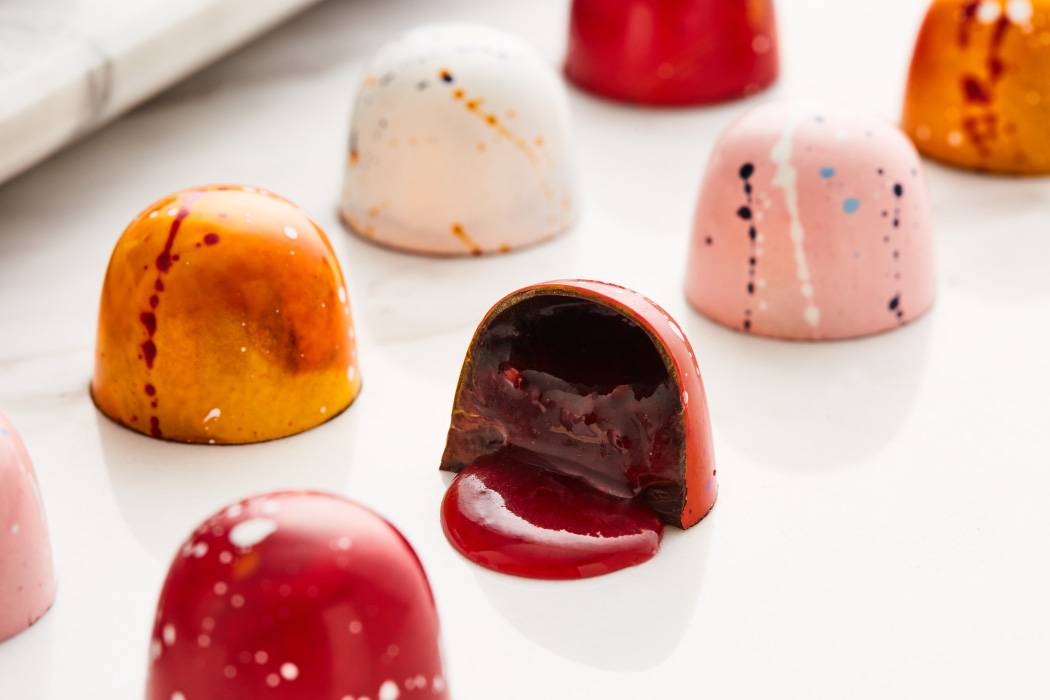 Exquisite Filled Chocolate Gift Box
¥199
Crispy, magical and delicious.
With 450 days of design and creation, each chocolate has a unique abstraction pattern and an unparalleled taste. When the beautiful and crispy dark chocolate shell bursts, the four flavors will surprise your taste buds. Silky raspberry ganache wrapped in liquid raspberry puree, bringing a rich sweet and sour fruity taste; fresh lemon juice mixed with milky white chocolate, catalyzed by liqueur, releasing lovely fragrance; Earl Grey tea and dark chocolate complements each other's gentle bitterness, binging back a charming sweetness; the classic coconut ganache is blended with rum, creating an intriguing crush. Juicy raspberry, fresh lemon, mellow Earl Grey tea and sweet coconut... such a delicious quartet!
The gift box contains: raspberry flavor *3, lemon flavor *2, coconut flavor *2, Earl Grey tea flavor *2
Your current city is:
othercities
Dark chocolate, cocoa butter, puree, fresh lemon juicy, liqueur, rum.
1. Cakes are best served within 2-3 hours, and cupcakes within 1 hour of receipt. Keep refrigerated and consume within 24 hours. (Note: store ice-cream cake in freezer )
2. If you have allergies to above-listed ingredients, please select another product. We apologize since we are unable to make substitutions to the ingredients. Note: while some items do not contain nuts, our kitchens are not nut-free facilities.
You are currently in:
Overseas

Where do you want the products to be delivered: